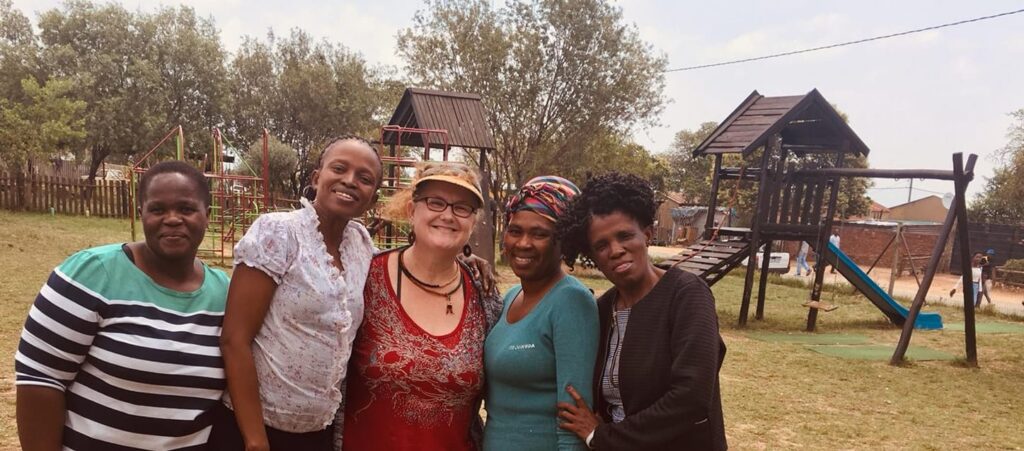 At Under The Son Early Childhood Education we are strong believers in the need to empower and up skill people, who in turn can help others. By helping a mother, a father or a teacher, you empower their children, and you empower their community. 
Our practical, informative and inspirational mandatory and vocational workshops are for parents, grandparents, helpers, cooks, aupairs and teachers. We have NPOs, preschools, primary and high school staff, soup kitchens, restaurant staff etc. attend our workshops.
Our webinars have been compiled by various specialists in the industry. Our Under The Son team of expert trainers are two doctors (neonatal nurses with PhDs), a fire fighter (with 36 years service), a primary school bridging teacher, and a special needs teacher and founder of 4 preschools (In England and South Africa).
Our prices are affordable. Expensive training most often excludes the very people that need it most, and, Under the Son, being an all-inclusive and community driven business, aims to ensure that everyone
who needs the training can do the training.
Our fee includes the workshop, a certificate and training material.
With the advent of Covid-19 our face-to-face training went (mostly) online.

Face-to-face medical training with our doctors is available on a school/other site, in Centurion and Buccleuh in Gauteng. We offer Basic and Accredited Level 1 First Aid and CPR & Choking HWSeta and DOL accredited courses. 


Our Fire Safety online course is an interactive workshop. It provides essential knowledge and skills for fire safety in the home or at school. For parents/teachers/other. A SETA accredited unit standard course can be arranged on a school/other site. 12484 or 252250 under HWSeta, Ceta or Teta. 
At Under The Son Early we have a variety of mandatory and vocational workshops available. Some of them are listed below. Kindly email uts.workshops@gmail.com for our complete list. 
First Aid
CPR and Choking
Fire Safety and Awareness
Food Hygiene and Safe Handling.
Child Protection
Special Needs in the Early Years
Messy, Sensory and Role Play
The Power of Risky Play
The Role of a Teacher/Assistant Support Role
Policies and Procedures
Managing an ECD Centre
Code of Conduct
See examples below of the content of a few of our workshops. They range from 1 hour to 8 hours long.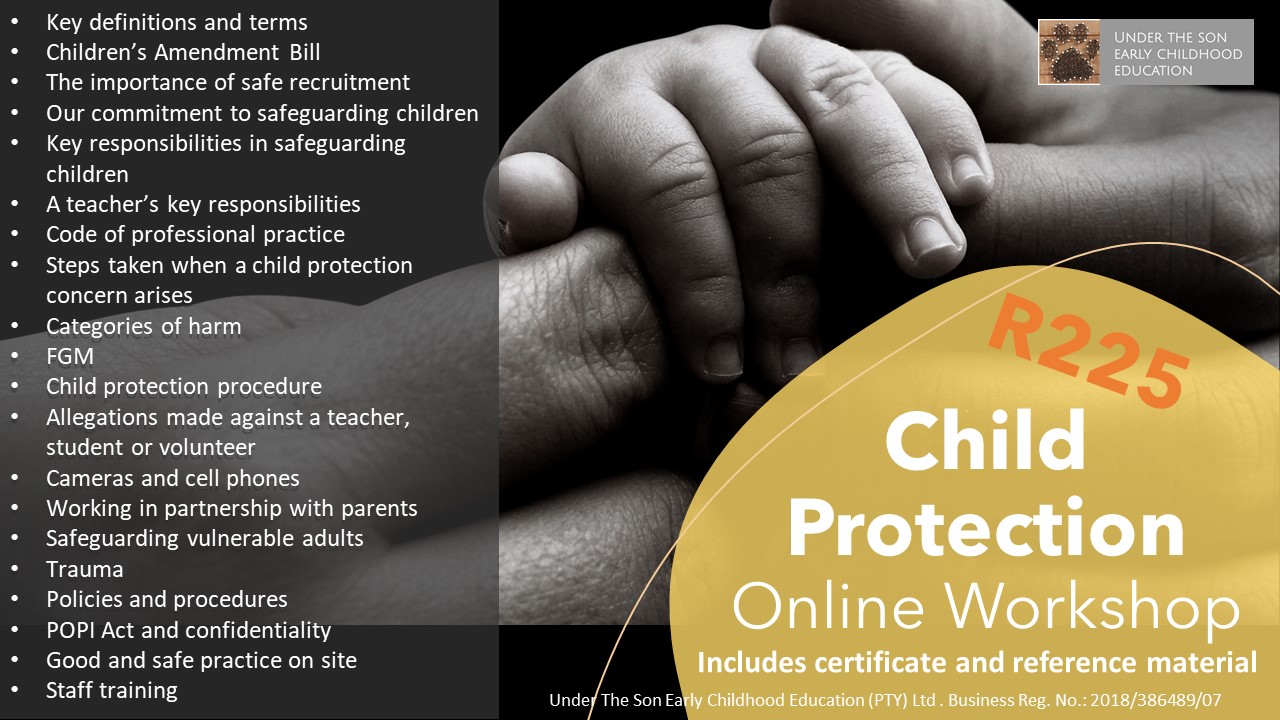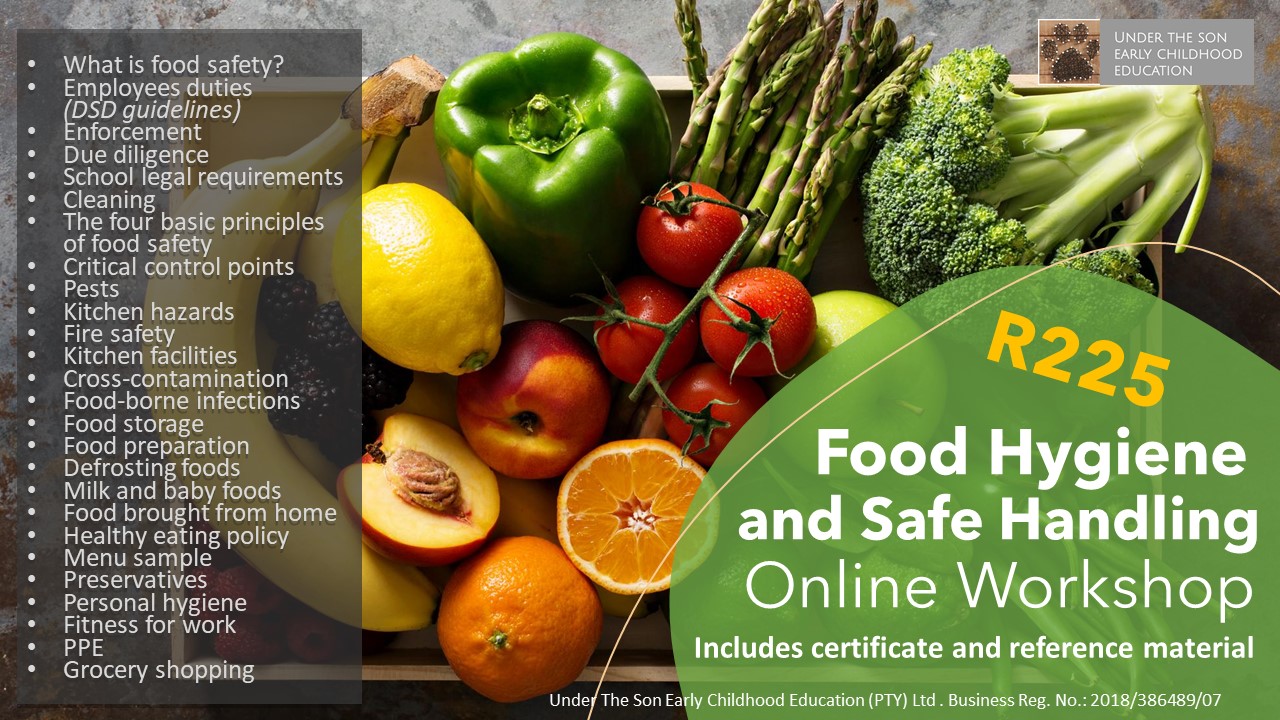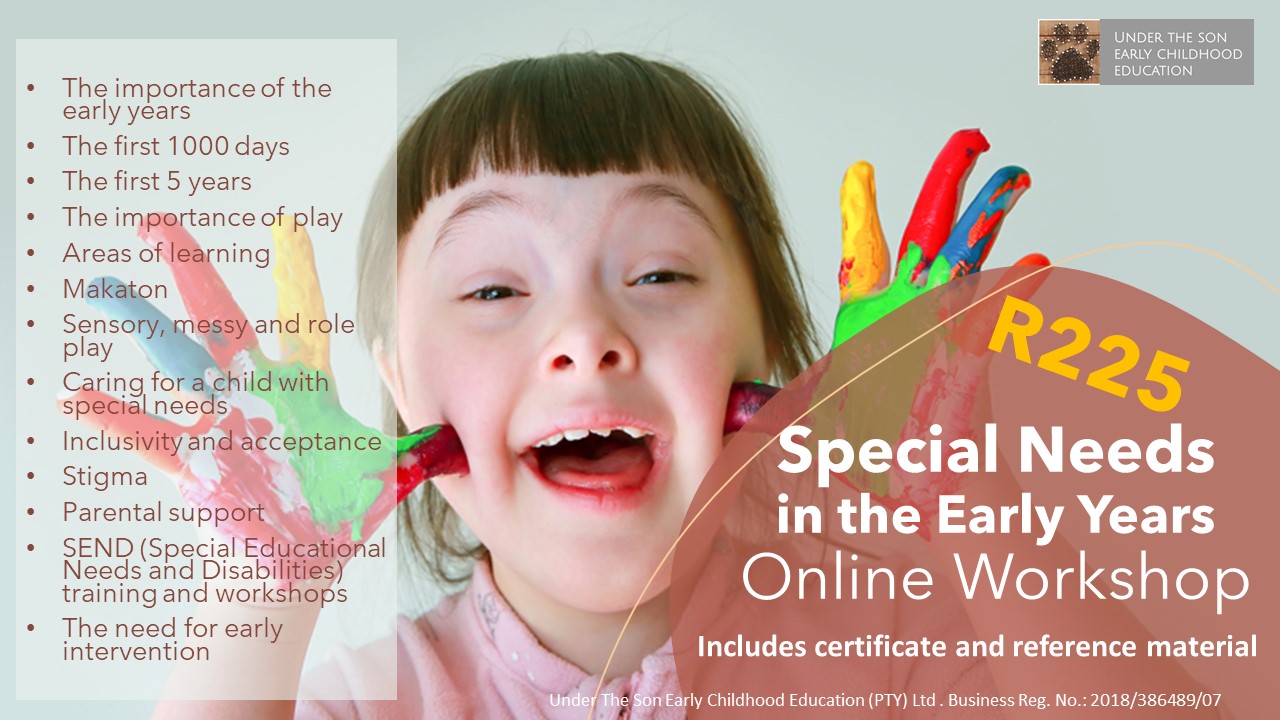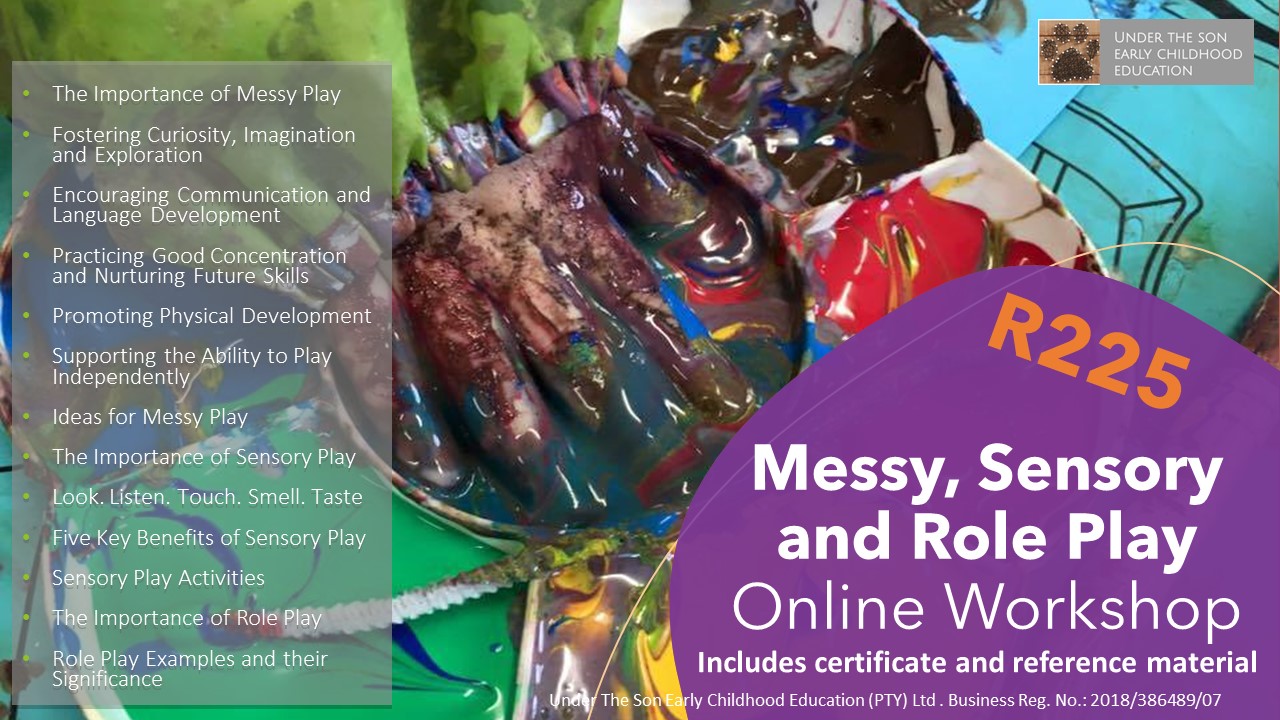 "There can be no keener revelation of a society's soul than the way in which it treats its children"
Nelson Rolihlahla Mandela